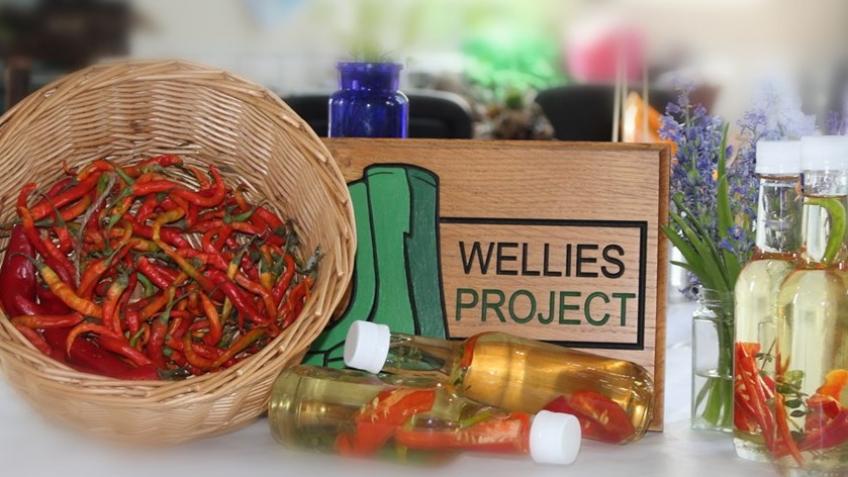 We have just launched a CrowdFunder campaign to improve the outdoor space at WELLIES and need your help!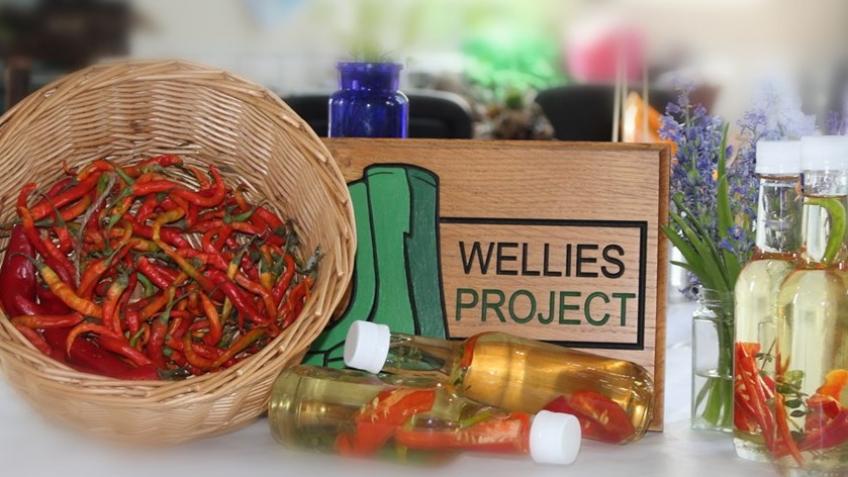 The Project plan is to approach a landscape/garden designer and task them with creating a tranquil yet useable area that will be suitable for practical activities and reflective purposes. The garden will include a covered decking/veranda area for potting, pricking out, planting and craft activities; an outdoor cooking area; a large communal table with benches for sharing food or working at; a pond/water feature; a tree sculpture; an edible hedge; secluded seating and continued use of the raised beds.
There is a need to increase the useable space as participant numbers are constantly increasing and indoor space is finite. There are c.100 people attending on a weekly basis and there is always a waiting list. The demand for mental health provision in the region is rapidly rising. Work on the project would be scheduled to start September 2019, carried out by the WELLIES participants, volunteers and an experienced PM from within the organisation. January 2020 decide what seeds to buy and crops to plant, the tree sculpture will be ongoing and the pond ready for filling with fish in the Spring. Summer 2020 will see a beautiful outdoor space used for cooking, crafting on the decking, lunches outside, bountiful crops and areas available for reflection and peaceful contemplation.
To pledge your support, simply head to our CrowdFunder page before 29th July 2019 and give what you can. No amount is too small and you will be helping us continue to make a real difference to adults recovering from poor mental health.